Players Index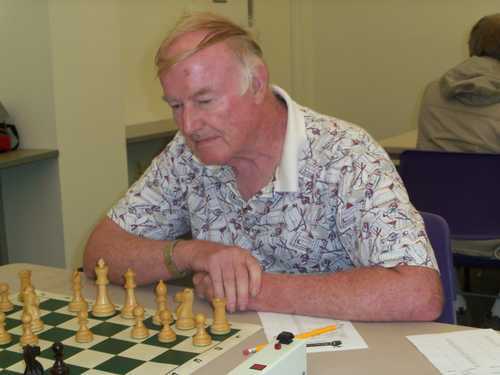 Links to club member games on this site.
I have recorded some games played against fellow [current and former] club members; check out the Waterville Chess Club Games page for a small selection (which will gradually grow over time). The games are organized by opening and by player, with some interesting positions from games which were not recorded in their entirety. Most of the games are presented using the Caissa's Web tool, which allows you to replay the game (from either the White or Black perspective) and look at/download the PGN file.
Alex
Anna
Arnold
Barry
Ben M.
Ben W.
Bob
Don [Organizer]
Don E.
Ed
Glenn
Isaac
Jarod
John E. [Vice President]
John G.
Johnson
Josh
Kate
Kevin
Mark [President Emeritus]
Michael
Miles
Pete
Ray
Reif
Roger
Steve
Travis
Tyler
Will
Wyatt
---
Note: After many years of running the club, Mark McPheters has stepped down. We miss him a lot and wish him the best in his retirement.